Caffeine Gummies for Instant Energy!
Got Caffeine?® Get the fastest acting and highest concentrated caffeine in a fast-acting chewable gummy!
Mocca Shots High Energy Gummies work 3x faster than coffee at half the price. A unique combination of caffeine, vitamin Bs, and herbal nootropics helps boost energy, improve focus, and enhance cognitive performance without jittery side effects, so you can GET DONE, anytime, anywhere.*
Other caffeinated products, like coffee and tablets, take 45 minutes to digest. However, the caffeine in Mocca Shots dissolves and absorbs quickly through the tissues of the mouth (mucosal delivery) allowing you to feel the full caffeine kick within minutes!
Benefits of a Mocca Shot Caffeine Gummy
Caffeine gummies offer a wide range of health benefits beyond what you might think. Learn more about the good things you get from caffeine gummies.
How to Use Mocca Shots for Instant Energy!
Got Caffeine?® Take charge of your day with chewable energy! With a pouch of Mocca Shots, you decide when you need energy and how much. Chewable caffeine is a game changer-it's easier to take and absorbs faster than liquid caffeine. A Mocca Shot pouch has two gummies and each Mocca Shot caffeine gummy contains 100mg of caffeine, which is about the same as a strong cup of coffee.
Just want a little morning boost? Eat half a gummy. Dragging in the afternoon and facing a big meeting? Eat both gummies for energy to get ____ done! With our patented gummy technology, Mocca Shots can go wherever you go, without melting. Leave them in your car or gym bag so you have energy whenever you need it.
Mocca Shot Caffeine Gummy Ingredients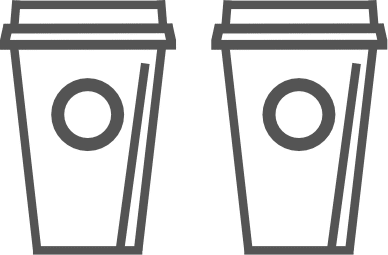 ONE PACK = 2 CUPS OF COFFEE
Contains 200 mg of natural caffeine, the equivalent of 2 cups of coffee
3 x FASTER THAN COFFEE
Works 3 times faster than coffee: feel the energy in 3-5 minutes! Our blend of complementary carbohydrates gives you steady, long term energy right away.
NO CAFFEINE JITTERS
No jittery side-effects, just clean and focused energy
IMPROVES COGNITION
Enhances cognitive performance with herbal nootropics. Mental performance during a workout is as important as your physical abilities. Boost your emotional and mental endurance with a Vitamin B complex and caffeine.
BOOSTS PERFORMANCE
Vitamin B3 and antioxidants from cocoa powder help boost performance, while gingko biloba and caffeine increase your mental and physical energy. *
ENERGY ON THE GO
Convenient, pocket-sized packs make them easy to take on the go, anytime, anywhere
Mocca Shots vs. Other Caffeine Chews
With our patented gummy technology, we can pack twice the amount of caffeine in a Mocca Shot energy chew, then other caffeine chews. Choose Mocca Shots for instant energy!
Mocca Shots vs. Other Caffeine Chews
*This statement has not been evaluated by the Food and Drug Administration. This product is not intended to diagnose, treat, cure, or prevent any disease.
Customer Reviews


Verified
Really Delicious!
I ordered the sampler 3 pack to see how these gummies tasted. I am really surprised at how good they taste. I liked them so much I set up a subscription.

Verified
Effective with no crash
All flavors are delicious! The coffee to additional flavor is subtle, which makes eating the gummy easy. Best of all, the caffeine really works! Personally, I'm typically not sensitive to caffeine whatsoever and don't usually feel the caffeine from a normal cup of coffee but these gummies really get it and I love them! All the energy with zero crash.

Verified
Never Leave Home Without Them!
Never leave home without them! A friend of mine gave me a pack and was raving about them. I didn't think much of it until I was falling asleep at the wheel on a recent work trip. I tried the mocca shots and was INSTANTLY AWAKE! Not only that, they actually taste really good! Now I keep a pack with me at all times

Verified
The Best
One of, if not, the best energy products out there and heaven knows, I've tried plenty!

Verified
I love these products!
The energy gummies are delicious. They're the best I've tasted, and I've tried a lot of different ones. Also, their customer service is great.

Verified
Better than expected!
Didn't know what to expect when I ordered these, but they were much much better than I'd anticipated! NO jitters or upset stomach, and the flavors were good. Will order again!