Fast-Acting Chewable Sleep Gummies
SLEEP GUMMIES SUPPORT A GOOD NIGHT'S REST WITH A PRIZED HERBAL BLEND
Packed with sleep-promoting compounds, this sugar-free gummy combines melatonin with two prized medicinal herbs: valerian root and wild jujube – known to promote calmness, reduce anxiety, and improve sleep quality. This super herb combination contains the highest concentration of sleep-promoting compounds in a gummy and helps build a healthy sleep cycle that supports a goodnight's sleep.*
VALERIAN ROOT
The highest concentration of valerian root which promotes tranquility and improves sleep*
PROMOTES CALMNESS
Herbal blend promotes calmness and reduces anxiety*
QUALITY SLEEP
The highest concentration of sleep-promoting compounds to build a healthy sleep cycle*
SUGAR FREE
So you don't load up on sugar right before bed
INGREDIENTS: D-PSICOSE, MALTITOL, VALERIANA OFFICINALIS EXTRACT, POLYDEXTROSE (PREBIOTIC FIBER), ZIZIPHUS JUJUBE SEED EXTRACT, FRUIT PECTIN,VEGETABLE GLYCEROL, CACAO BUTTER, NATURAL FLAVOR, SODIUM CITRATE, CITRIC ACID, MELATONIN.
Instructions: Enjoy one delicious sugar-free gummy per day before bed.
Safety Information: Not recommended for young children, pregnant or nursing women.
Legal disclaimer: Statements regarding dietary supplements have not been evaluated by the FDA and are not intended to diagnose, treat, cure, or prevent any disease or health condition.
Customer Reviews

Verified
Really Delicious!
I ordered the sampler 3 pack to see how these gummies tasted. I am really surprised at how good they taste. I liked them so much I set up a subscription.
Kerry B.

Verified
Effective with no crash
All flavors are delicious! The coffee to additional flavor is subtle, which makes eating the gummy easy. Best of all, the caffeine really works! Personally, I'm typically not sensitive to caffeine whatsoever and don't usually feel the caffeine from a normal cup of coffee but these gummies really get it and I love them! All the energy with zero crash.
lcasey

Verified
Never Leave Home Without Them!
Never leave home without them! A friend of mine gave me a pack and was raving about them. I didn't think much of it until I was falling asleep at the wheel on a recent work trip. I tried the mocca shots and was INSTANTLY AWAKE! Not only that, they actually taste really good! Now I keep a pack with me at all times.
Brandon

Verified
The Best
One of, if not, the best energy products out there and heaven knows, I've tried plenty!
Chris

Verified
I love these products!
The energy gummies are delicious. They're the best I've tasted, and I've tried a lot of different ones. Also, their customer service is great.
Karen Bee

Verified
Better than expected!
Didn't know what to expect when I ordered these, but they were much much better than I'd anticipated! NO jitters or upset stomach, and the flavors were good. Will order again!
Lana
Sleep Gummies
Take charge of your sleep with sleep gummies! With gentle yet powerful herbs and sleepy melatonin, the SGC Slumber Shot is your ticket to a good night's sleep. Wake up and feel refreshed, with none of the side effects of traditional sleep medication. Our sugar-free formula with valerian root, melatonin, and jujube seed is your key to restful sleep and a truly good morning.
LEARN MORE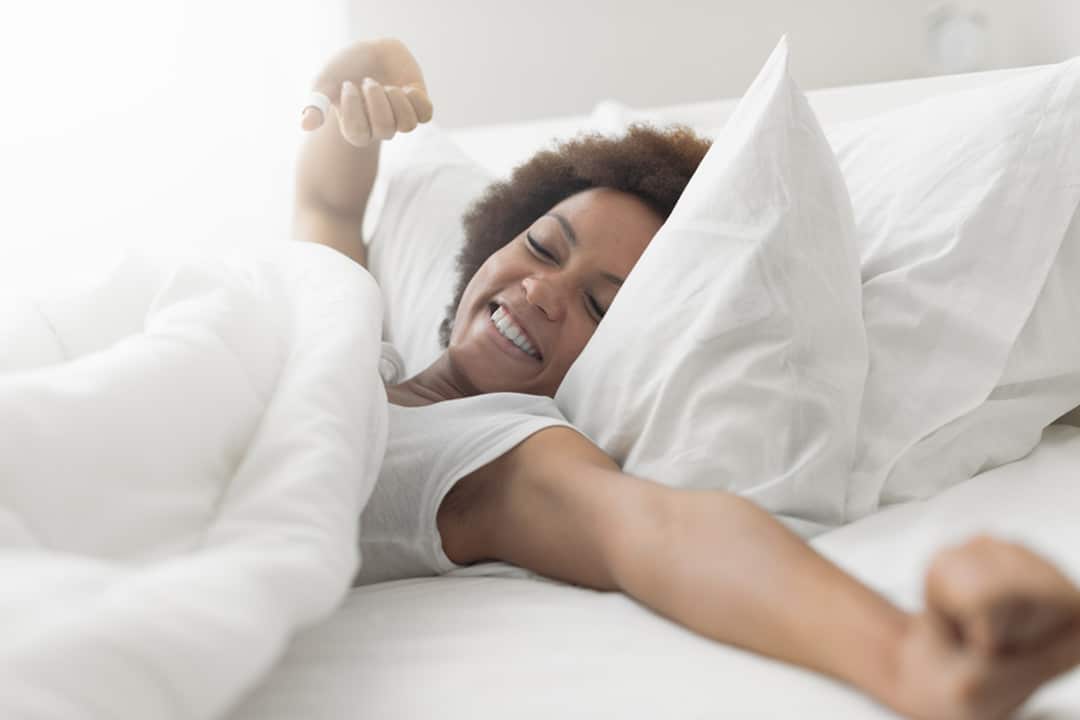 6 Tips to Get Better Sleep and Wake Up Full of Energy
Sleep is a valuable commodity these days. For many reasons, some of us struggle with sleep. There are the obstacles, like work or family, that prevent us from getting enough hours of sleep. However, there's the issue of quality of sleep, with many of us waking feeling even more exhausted than when we went to bed.
LEARN MORE
Sign up for newsletter
Sign up for our newsletter to get the latest discounts, and performance, nutrition, and healthy living tips.