What are Gummies for Relaxing?
Gummies for relaxing are tasty gummy candies with added ingredients like relaxing herbs. Seattle Gummy (SGC) gummies are specially formulated to have more ingredients than other gummies, so you're getting a large, effective dose of relaxing herbs with an SGC gummy.
How do Gummies for Relaxing Work?
Relaxing gummies work quickly! Unlike capsules or pills, which have to be broken down in the digestive system, you'll start absorbing your gummy's relaxing ingredients as you chew. Relaxing herbs will race into your bloodstream through the thin skin of your mouth. You'll feel a relaxing gummy in a few minutes.
How to Use Gummies for Relaxing
You can use gummies for relaxing whenever you need to relax. Keep a relaxation gummy in your pocket, car, or bag so it's there whenever you need to relax. Our special non-melting formula means they'll stay ready even if you leave them in a hot car. You can also take relaxing gummies daily to help support ongoing relaxation by nourishing your body with relaxing herbs.
What Are the Advantages of Using Gummies for Relaxing?
Relaxation gummies work fast!




Relaxation gummies are easy to take; no need to find a water bottle.




The only side effects of relaxation gummies are relaxation and better health.




SGC gummies have larger doses than other gummies, making them more effective.
Best Gummies for Relaxing
1. Take a Slumber Shot to wind down after a long day. Its gentle yet relaxing effect will have you feeling sleepy and ready for bed in no time. Valerian is a classic herb used to relax the body and uplift the mind. It supports a healthy mood. Scientific studies suggest that valerian root improves sleep quality without any side effects. Sleep is an important part of how your body relaxes and stays relaxed during the day. So, the valerian root will not only relax you physically and mentally but also support your sleep, which helps create a more relaxed mood the next day. The Slumber Shot has twice the valerian of any other relaxing gummy on the market.
Jujube seed, a Chinese herb, joins valerian root in the Slumber Shot relaxing gummy. Studies suggest that jujube seed relaxes the mind and body, resulting in better sleep. One study proposes that jujube seed affects the body's serotonin system. Serotonin is a brain chemical that is critical to a calm mood. Jujube seed is also quite helpful for finding relaxation when under a great deal of stress. Scientists are excited about potential treatment options using jujube seed and valerian root.
2. Want to feel relaxed and help your skin? Our Golden Glow ginger and turmeric gummy gives you the multitude of benefits offered by these powerful roots in a tasty, convenient gummy. In animal studies, scientists found that ginger increases calm in mice. This study found that ginger has nine active compounds that work with the human serotonin system. Another active compound of ginger, gingerol, works in the digestive system to support the actions of the serotonin system. Ginger is a warm, strong herb. Its antioxidant activity supports the overall health of your body and can even reduce soreness after working out, which is a tried and true way to find calm.
Part of Golden Glow's effectiveness is that it combines two powerful roots; ginger and turmeric. These herbs are potent on their own, but when combined, they work together to become even more powerful. Turmeric is also incredibly high in antioxidants and, like ginger, may have anti-inflammatory properties, which can support your overall health. When it comes to calm, turmeric has been extensively studied, and studies suggest that it has the potential to offer significant calming effects. In this study, 40 subjects were given either turmeric (1 g curcumin) or a placebo. After a washout period of two weeks, subjects were switched from placebo to turmeric and vice versa. Mental health was evaluated, and turmeric was found to have a significant calming effect.
Find your relaxation with an SGC gummy today! Shop our whole line of potent, herbal-based gummies for sports, energy, wellness, and beauty.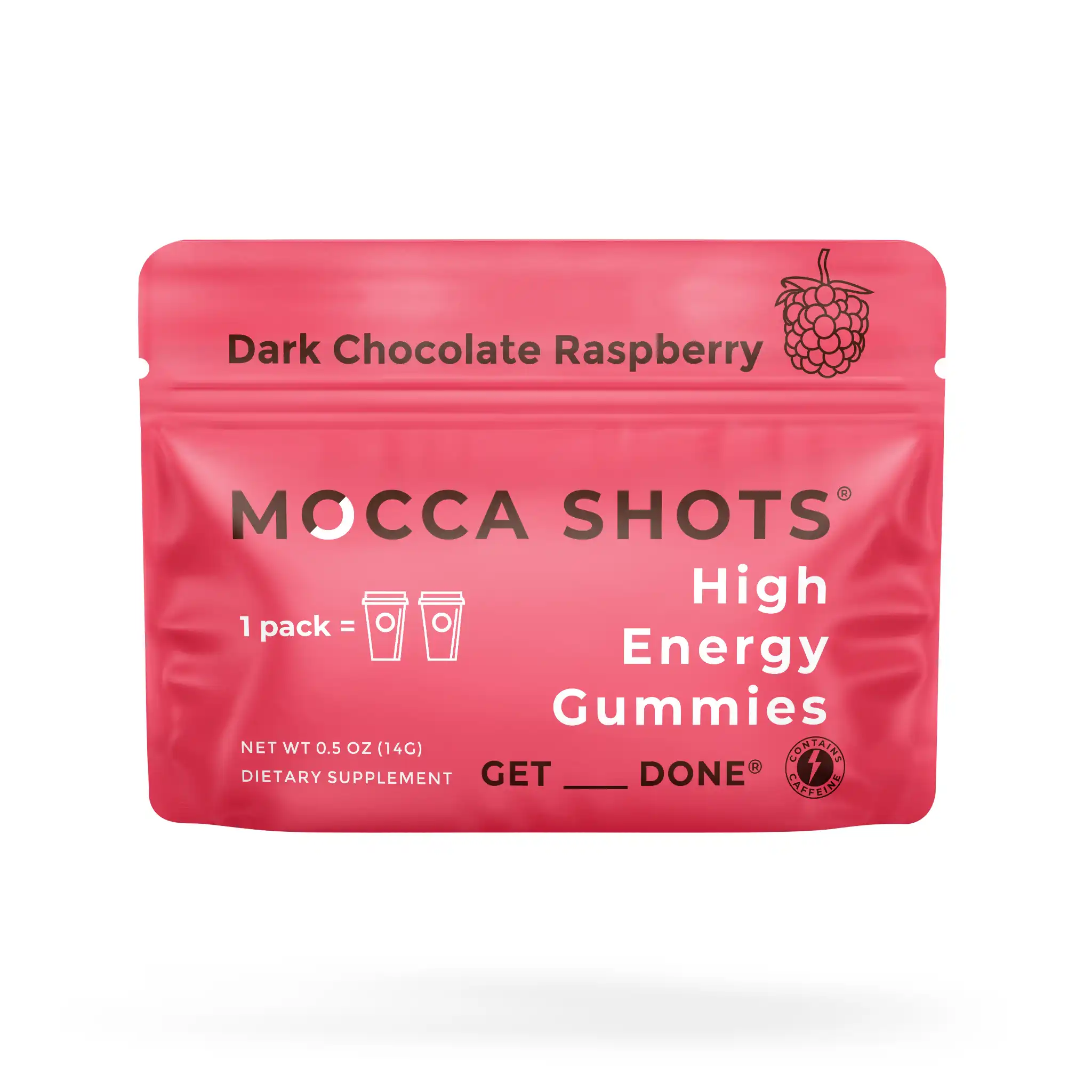 Caffeine is a natural stimulant found in over 60 plant species across the globe and [...]