It's been over a year since non-essential travel has been put on hold. Now that most adults are eligible to get vaccinated and a lot of travel destinations are re-opening, it's time to start thinking about travel plans for summer and beyond. So, what can you expect and what precautions can you take to travel safely.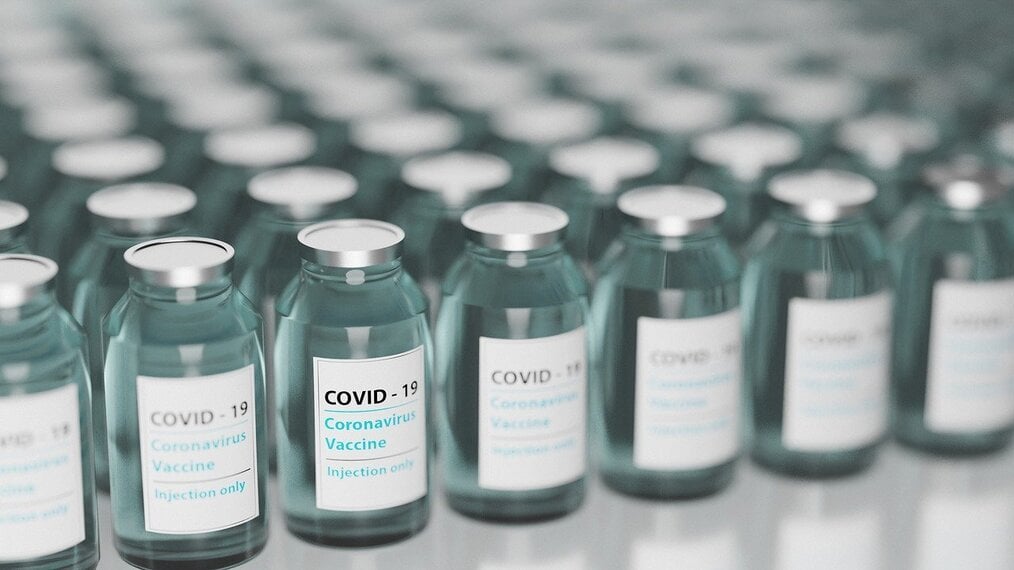 Have you had the COVID-19 vaccine? Once you are fully vaccinated, wait 2 weeks to travel. Your body takes time to build protection after any vaccination, at that point, you're less likely to spread COVID-19, and you can travel safely within the U.S. If you have been fully vaccinated, the CDC states that you do not need to get tested before or after your trip within the U.S. or quarantine after your return.
When is it safe to travel?
While there remain hot spots of COVID-19, travel will become safer as more people become vaccinated. However, be sure to check local requirements, restrictions, and situations at your destination: state, local, and territorial governments have requirements, such as requiring mask-wearing and those who recently traveled to stay home for a period of days.
Keep in mind that restrictions can change rapidly depending on local conditions. It's also important to monitor the COVID-19 situation, such as the level of spread and presence of variants by country and state. Check back for updates as your trip gets closer.
What about flying?
Health authorities, including the CDC, maintain that the risk of infection on airplanes is low. Virtually all commercial jetliners are equipped with High-Efficiency Particulate Air (HEPA) filters. similar to those used in hospital operating rooms that are capable of blocking 99.7% of airborne microbes. Cabin air is circulated vertically from ceiling to floor and refreshed every 2-3 minutes, and between flights, cabins are scrubbed down with anti-microbial disinfectants.

International Travel
No matter where you travel outside of the U.S., all airline passengers flying back into the country, including U.S. citizens and fully vaccinated travelers, must present a negative Covid-19 test taken within three days of their departure from a foreign country or proof of recovery from coronavirus. If you show up at the airport overseas for your departing flight empty-handed you won't be allowed on the plane.
How to travel safely?
In the U.S., you must wear a face mask on planes, buses, trains, and other forms of public transportation. The mask must fit snugly and cover both your mouth and nose. Follow these steps to protect yourself and others when you travel:
Maintain a distance of 6 feet (2 meters) between you and others as much as possible.
Avoid contact with anyone who is sick.
Limit contact with frequently touched surfaces, such as handrails, elevator buttons, and kiosks. If you must touch these surfaces, use hand sanitizer or wash your hands afterward.
Wear a face mask.
Avoid touching your eyes, nose, and mouth.
Cover coughs and sneezes.
Clean your hands often. It's especially important after going to the bathroom, before eating, and after coughing, sneezing, or blowing your nose.
Wash your hands often with soap and water for at least 20 seconds.
If soap and water aren't available, use a hand sanitizer that contains at least 60% alcohol. Cover all surfaces of your hands and rub your hands together until they feel dry.
Refrain from eating or drinking on public transportation. That way you can keep your mask on the whole time.
How to stay healthy?
In addition to drinking plenty of water and getting ample sleep, it's important to eat healthily and consume foods that naturally boost your immune system.
Elderberry and Goji berries contain powerful flavonoids that help your immune system function. Seattle Gummy's Immunity Shots are a powerful, defense with full-spectrum immune-boosting vitamins and minerals. Each pack contains a 4-day supply of complete immune defense.
"Sambucus Elderberry and Goji Berry are a potent duo that have been used for centuries to support immune system health, so we've combined it with zinc and full-spectrum multivitamins to create our immunity support gummies. The result is an antioxidant-rich powerhouse packed with 500 mg of Elderberry extract (more than most on the market by over 3 times!)"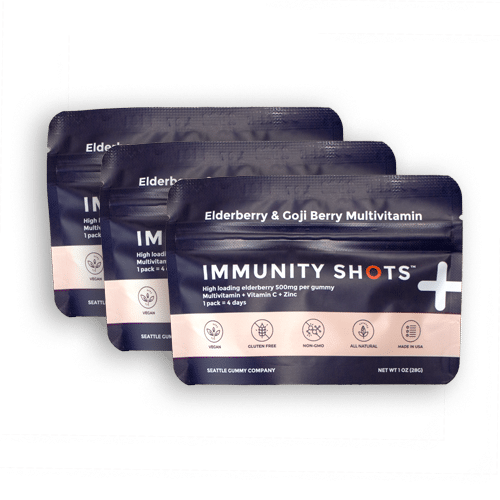 These delicious gummies work to fight off free radicals and keep your body healthy, balanced, and functioning at its best.
They're free of gelatins and most major allergens, making them a plant-based-friendly option your whole family can trust. Boosting your immunity has never felt or tasted better!
Elderberries and Goji Berries are nutritional powerhouses containing high amounts of antioxidants, micronutrients, and minerals with an abundance of health benefits.
Both Elderberries and Goji Berries boast high levels of the following nutrients:
Vitamin C, which helps several important cells in the immune system (such as T cells) perform their jobs.
Vitamin A, which helps regulate immune responses.
Powerful plant chemicals (phytochemicals) called flavonoids that appear to help health in many ways. For example, flavonoids may help fight inflammation and cancer.
So don't forget the Immunity Shots when planning your next travel adventure!